California's Favorite Mime

Quicktime video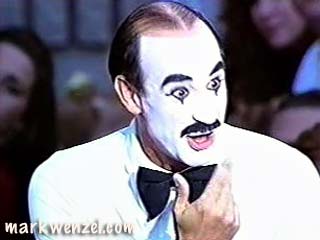 "The Comic Usher"
(5 min. 48 MB)
Need Someone To Break the Ice?

Mark Wenzel, one of the world's premiere street performers,
is a maniacal mischiefmaker on the prowl.
Whether before an audience of ten or ten thousand,
everyone is immediately included in his topsy-turvy world.





Mark's Home Page